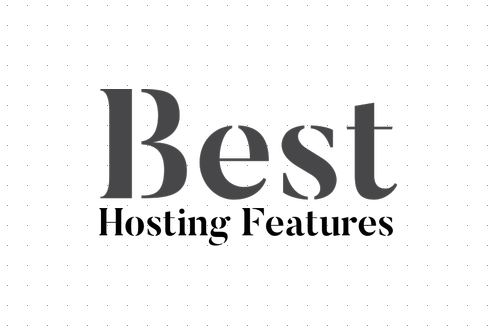 Hosting is a basic necessity for every Website user to access and run their site on the Internet faster. This functionality allows the customer a closer interaction with an organization. Due to the fact that all customers move to the customer service portal for any type of server query. A good web host needs to offer a stable and fair service level. Often, a customer signs with the cheapest provider only to meet a lot of technological problems and the eventual, unpleasant task of changing hosts. This is safer than the user who chooses the right hosting provider in Pakistan to prevent this situation. Having a good service should increase the probability of customer success with the following characteristics.
Network Connectivity
100% Uptime
Security
Customer Support
Email Services
Managed Services
Data Interruption
Affordable Price
Pk-Domain Services
Conclusion
Network Connectivity
The network is the most important feature of hosting. Connectivity provides a way to connect with the user and the server via DNS. All worldwide users access a site through a proper and fast connection. All data centers perform the same task as a single server for running a site of worldwide users. If a connection will be lost so then a site will not perform its presence. Because this is the first adaptability where all data and files stored and upload for running a user site data. If we talk about the connection lost so we can say that even 1% of network disconnection is not suitable for one best web hosting company. For managing all connections well and lost free all companies should be able to connect their data-centers 24/7 with 100% surety.
100% up time Performance
If your site will be lost only for ten seconds so it will create a bad impression on your clients. It gives your guests a negative feeling, will affect the ranking of your search engine, and losses revenue. This will arise if other users on the cloud affect the joint hosting or if the servers are outdated and require constant maintenance. If your option requires a host that ensures at less than 99.99% uptime, you can opt at more advanced hosting, such as dedicated servers or VPS hosting. And you want to say your website is 99.99 percent of the time online. Without proper uptime, one can run his site progress with standard rating results. Without proper uptime, one can run his site progress with standard rating results. Such features will be an essential concern for all service providers.
Security
Even cyber-criminals will search millions of websites, networks, and bugs every day with advanced hacking tools. Almost all websites and applications are impaired. The hacker will try to take advantage of if a loophole is discovered. In this respect, you need a host who will give you an array of instruments to shield you from a number of attacks. Strong firewalls, intrusion protection, email filtering, spam elimination, SSL encryption, etc. are required.
Customer Support
You need to convince your online company that if something goes wrong, you will still have the technological resources to help you fix it because you are available 24/7 and the vital applications run continuously. If something goes wrong We may not mean someone who is charge for listening to the phone sympathetically by professional assistance, you need a specialist who can help solve the problem. Please remember that your losing customer is essential each minute you 're offline. The growth of your business will increase support 24/7, especially if you run complex systems and use advanced features for the activity of your company.
Managed Services
A fully managed service provides the best way of handling the web . If your service provider provides you the managed service then you can freely against your website maintenance. Because everyone cannot monitor their server performance and management. The best host company gives you a good and better approach to handle your server functionalities. The operations should be taken care of by a reliable supplier. It ensures that you must ensure that the operating system of the application is kept updated and that all fixes and upgrades are maintained.
Data Interruption
Data interruption is the main and basic factor of losing your site. If your site will become slow down due to other interruption then your client will create angry behavior. Because no one can face its site going go down and data interruption. Every company must take care of its all server resources should be not interrupt by other users.
Affordable Price
For your company to be efficient, you must have a stable, safe, and friendly hosting service that provides you with all the required resources. All customers firstly see the customer remarks and then they look for a cheap cost price. Al good service provider should be taking care of the best services with the low-cost price.
Pk-Domain Services
In Pakistan, the and only Pk-Domain is the best company which is providing all the above-mentioned qualities and functionalities. Anyone can easily get all kinds of servers from this company. All packages include a security setting at a cheap cost. This company trusted provider of web hosting Pakistan in all our the country.
Conclusion
Consequently, a good company make sure all the features with proper resources. For running a site with un-managed service a server should be able to face any kind of security thread and this is possible in that situation when provider made a better settings for your servers. Pk-Domain is the best provider that is providing best and reliable hosting in Pakistan.