You need the best and most efficient hosting rules and solutions to help build a platform while attempting to launch a business in this new world. The best enterprise service helps you to optimize the recruitment process for company clients. You will access all the RAM, CPU, and bandwidth you need by using the IT professional to operate your server. The quick to use cPanel and WHM function is included with. You don't need server administration experience to do hosting. The best versions for Business Hosting are modified with PHP and MySQL. For websites like Magento, CMS-Drupal, OpenCart, and anyone with several WordPress websites, this is a vital requirement. If you run an organization with good traffic, run a complex platform that requires immediate scalability, or runs the designer to provide maximum productivity on your customer's websites, and these solutions can be configured on your needs.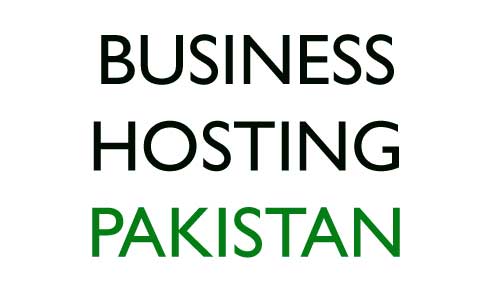 What is Business Hosting?
Business Hosting is a web plan on a server shared with those who have purchased a corporation plan from the specifically assigned servers. These bundles provide an inexpensive option for individuals or companies to build their online presence. This is the balance between the two VPS and shared. You share the server services, such as CPUs, RAMs, Disk Space, etc, with these types. That's why the cost of business plans is drastically lower than that of a separate Server or Dedicated Server. In these terms, you can avail of the high server resources at a reasonable price and like with Virtual hosting categories. Packages of business hoisting in Pakistan may available with high and different functionalities. This package varies with the little bit-type of Virtual Servers. It provides the same control and performance without system management pain as a Virtual Private Server. Without the IT professional to handle your server, you get the whole of your ram, Processor, and bandwidth.
How Can Business Hosting Benefit Your Business?
You will use the same easy to use control panels for this form of system. All customers could deal with it in a reasonable way. You don't need to handle your server maintenance abilities. The memory and storage space that comes with this arrangement is allocated such that they can all be used. Because you have unlimited services, any websites on your platform would never impact your website. On this, you can create infinite web sites. This kind can be useful for organizations who do not want to spend time handling their hosting, but instead, want a hosting environment to help their enterprises.
Why Needs?
When you think about creating a personal website, you will choose the best way to improve and improve the site. Likewise, either the web site's brand name or domain name requires to be select. You have to determine the platform to upload or post your site to view in the search results on the Internet, after having obtained your chosen domain name. You can't run and post on the internet and google search results without this availability. This is the name of your site's data servers. For eg, all mobile data is stored on a ROM and you search for them in ROM storage if you want your website to see the results of your search on the Internet then you need them submitted to a registry associated with the worldwide name-servers.
Frameworks
These web applications are based on two separate operating systems. First of all: Linux is an OS that can host PHP, MySQL, WordPress, Zen Cart, and another is the windows that support ASP, .NET, and Microsoft SQL Server. You will have both operating systems according to the demand. Many users get to Linux with simple cPanel management control.
Specifications
This service is based on all kinds of functions. The first one is the disc space that contains all the data. All data show results when necessary in this storage. Likewise, RAM is a key component of hardware functions. A Random Access Memory System allows data objects to be read or written about equal time, irrespective of their location in the memory. All usage spaces can be obtained by all. Everything is available in your own country. In addition, this account is associates the bandwidth, CPU cores, security and SSL certificates, backups, and email accounts.
Difference Between Basic Shared Plan With Business Host?
Mostly online companies use the basics for just running and uploading a website. But time to time that companies feel to more resources and good traffic bandwidth. Because with the increase of your viewers and customers you also need ultra-high resources instead of a physical large environment. Every business is running now with a web presence in the market. With this existence, no one can make reputable and large output results. It meets all kinds of large scale capabilities for matching future needs. You can feel free after configuration in those types. Many companies in Pakistan designed the best and reliable packages according to customers' needs and requirements.
Best Providers In Pakistan
Many companies are dealing with the best and reliable packages for meeting customer's demands. Likewise, Pk-domain is the best company in Pakistan who is dealing with web hosting in Pakistan. They have different hosting packages with reasonable and cheap price. You have no need to worry about server security because they are best in encrypted data resources.
Conclusion
Consequently, web hosting is the essential need for uploading a site to the internet. No one can run his website without a server . Your domain and hosting work together with DNS. You can choose different packages according to choice and business need requirement. Many firms are dealing with best web services in Pakistan. Similarly, Pk-Domain is the top seller and provider.