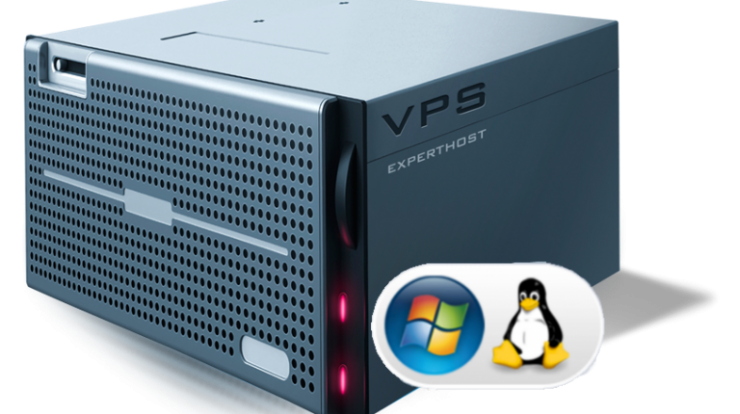 Now in Pakistan, many businesses rapidly growing its presence in the market. To fulfilling the Pakistan needs and business adaptability VPS hosting is showing the fastest and unlimited resources to its all business based customers. VPS is a good option when you have high traffic sites, corporate sites, and best business websites. If you want to run your private server and applications then VPS is the best option to meets your needs and services requirements. We are providing cheap VPS Hosting in Pakistan, we are a Pakistan-based service provider that offers a variety of services to resolve customer issues regarding website uploading. Our VPS hosting has managed Linux and Windows servers with full access to control panels such as Cpanel and Plesk. We are famous for our quality of services in the current market of Pakistan.
How does VPS Work?
Why need VPS Hosting?
Operating System In VPS
Control Panels
VPS Benefits
Our company
Conclusion
What is VPS?
VPS Hosting is one of several types of web hosting accounts you can choose from to host your website online.VPS server is one of the best services for all in Pakistan, through the VPS account you can manage your large-size organization's website with ultimate features and large disk space and bandwidth also you can manage your server through control panel access. Every client on a VPS server approaches a virtual machine running its own duplicate of a working framework (OS). This permits clients to utilize VPS hosting to encounter comparative abilities and execution to a dedicated server for their locales. Because a VPS separates your files from other users on the OS level, it truly is a private server. This means your website lives within a secure container with guaranteed resources like memory, disk space, CPU cores, etc. You don't have to share any of it with others.
Why needs VPS Hosting?
In Pakistan, most companies choose a shared hosting option when they start their business startup. With the passage of time, as their site grows and demands more resources and functions, they may need a more powerful hosting option. That time companies feel to better choose VPS hosting because shared hosting is a limited and selected option for web hosting. Through VPS hosting anyone can enhance and grow their website with unlimited and ultra-high server features.
Operating System
The operating system is an assortment of programming that oversees PC equipment and offers types of assistance for programming. In Pakistan, we have low price Linux and Windows VPS hosting servers. The two windows and Linux working frameworks dealing with our VPS servers. By and large, Linux s the most widely recognized and minimal effort hosting server that is the most well-known server. The vast majority of the hosting organizations utilizing Linux hosting on account of its moderate and low cost. Linux is perfect with PHP and MySQL and can bolster contents, for example, WordPress, Zen Cart. Then again, Windows hosting utilizes windows as the server working framework and gives advances like ASP, .NET, Microsoft SQL Server.
Control Panels
Through our control panel, everybody in Pakistan can undoubtedly observe and deal with their VPS. Control panel characterizes VPS by easy to understand interfaces and as a result of the control board, any hosting client can undoubtedly get to their server appearance without utilizing any difficulty make things on the site. We can justify control panels with the use of the operating system. We have to need to do work in control panels with the appearance of the OS. likewise in windows OS the only Plesk interface that will allow you to work in your VPS and accounts with windows OS likewise if you choose VPS hosting in Pakitan with Linux OS so in that situation you will use Cpanel. Furthermore, with the use of a control panel every user can easily access their own VPS hosting account and work on it like they access disk space, Usage of his account, RAM usage, etc.
Benefits
With Our VPS hosting, you will get root access to your hosting setup like dedicated server hosting. This enables you to install the required software package without waiting for your web hosting provider to perform this task. Every VPS account gets its resources and cannot affect the performance of other websites. The best thing about these containers is they are flexible so you can upgrade or downgrade them as per your needs. VPS hosting significantly increases stability and reliability over shared hosting. VPS hosting servers are completely isolated from one another and very few servers are hosted on each node. This ensures optimal uptime and performance. The most important feature is VPS Server hosting solutions are much less expensive.
Our Company
In Pakistan, our company is providing the best and reliable VPS hosting functionalities to all Pakistan based clients. Our company is dealing with VPS hosting servers. we have the latest server options with the updated structure and security system. You can easily avail of our VPS Hosting panels. We are available at a cheap price and fast adaptability. We are unique in the web hosting industry due to the locations we offer for virtual private servers to be hosted. You can select a specific VPS option to go online dedicatedly along with cheap hosting experience through our number 1 data centers. We can meet your expectations. We are offering cheap rates for VPS hosting with minimum delivery time.
Conclusion
Consequently, VPS hosting is the most common option in Pakistan for managing and growing business websites. All VPS features are fully managed and available with Ultra-high features. We are the best in web solutions services all over the country and also we are popular in different countries for our top-rated services which also includes Pakistan cheap VPS. Generally, We manage all packages with easy and fast deployment. Our technical support team is all-time assist our customers in all trouble situations. With the great control panel, you may settle down your server with easy server monitoring and access. In brief, all packages include the best server possibilities for uploading and managing high traffic websites.