You should pay attention to the types of servers used to ensure your website is never missing features or productivity. This is because the servers have the duty to maintain the operation of the Website and the first call for servers can be made if something went wrong with this feature. You need this hosting if your company is serious and preparing your development. In order to enhance and grow your business worldwide, that is the perfect way to handle and deliver end-user services. In Pakistan, a dedicated service provider provides the customer with a complete system with the software and all required supporting facilities. That user has 100% unrestricted access to all network sources rather than sharing information with other users. For certain web projects, this form of hosting is incredibly helpful. As the only user on a dedicated managed hosting site, you have full machine available resources.
Description
Managed and un-Managed Services
Benefits
Secure IP Address
Flexibility
Security
Control Panel
Summary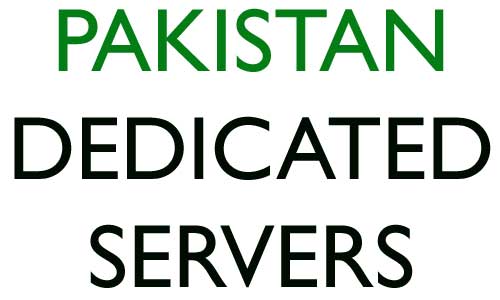 What is mean of it ?
This is a standalone system especially reserved for a single user. This allows only one user to use selectively the available resources unlike common resources with their resources spread by several users. Online corporate owners know that these kind have more efficiency, speed, security, and privacy. You will use this functionality for all available resources such as RAM, storage, machine power, etc. Essentially, that means the website has its server. Their strength and durability are enormous. Pakistan dedicated Servers provides the advantages of high performance, protection, availability of e-mails, and access. Owing to the comparatively high price of advanced hosting, web sites with a high traffic rate are often used.
Managed and Un-Managed Services
If you subscribe to that plan, at last, it is essential that the server is retained and maintained to optimize its efficiency and sustainability. Besides supplying the server, most dedicated providers provide additional maintenance services for an additional expense. This would not cause you to think about your machine being maintained or operated by your provider. In comparison to the managed, non-managed refer to the functionality that does not have extra management/maintenance. For starters, you can only have your resources and an operating system under this hosting scheme and nothing else. Any other applications you use will be installed and you will have to acquire it yourself.
Advantages
Your website should be as usable as possible, particularly in terms of speed, safety and overall high performance. To boost user service and ensure that your customers stay loyal to your online brand.
High Traffic Volume
If your website has much traffic, the only way to manage traffic is the dedicated hosting. With the support of this kind, you are able to manage large traffic levels without crashing or reducing page loads with all services.
Dedicated IP Address
When you share a server with other users, you will both use the same IP address and one user will have a negative impact on other users in other strategies that mismanage resources. This allows you to enjoy exclusiveness, anonymity, your exclusive IP address. You assure that you know well that the actions of other users do not impact you with your special IP address. In addition, IP addresses are needed for additional protection and legitimacy to receive your SSL certificate. Having your unique IP address will also help increase your server access and power, and also enhance site efficiency.
Multi-Core CPU
The multi-core CPU value it provides is another essential justification to use this type for your online business. Unique models of CPUs are commonly used for this hosting, improving website speed, and overall efficiency. The CPU is the dedicated server's cognitive board and you can ensure the website runs reliably and productively, completes more activities with less time, and has such a high output that the consumers would appreciate it.
Flexible and Secure
The function is powerful enough to accommodate thousands of users a day. These are healthy and they do not share with several clients. In Pakistan Dedicated server providers make it simpler for you, by providing DDoS protection and other alternatives, to preserve your data and information safeguard. As one separate server is applicable to a specific consumer, it enables you to connect external devices that provide security benefits. Similarly, It facilitates the use of hardware or IDS / IPS firewalls without the possibility of influencing others while increasing the control of traffic and protection on your site and the data that you deliver to your clients.
Control Panel
A control panel is a web-based program to track and manage the server operations. You can adjust the configuration and execute other customized tasks to fulfill the specifications with the control panel. Control panels are commonly configured out for the individual operating systems, usually Windows and Linux. It comes with the root of the operating systems based on Linux and the remote desktop of the Windows OS. You can pick a particular operating system if you need a server that's ready with cPanel or Plesk interfaces. cPanel / WHM has become the industry standard for web hosting. That provides users, resellers, and dedicated administrators with intuitive hosting and site management resources. Another influential panel is Plesk. You'll like Plesk if you have a Windows hosting scheme. Both users can choose the two panels by a form of OS and management criteria.
Why You Choose This Type?
Before choosing such a type, many companies think. In the first component, they used other types, depending on a popular and virtual machine. However, when they go to a major operating company, they feel like heading for a wide server function and high independent resources. For better options, they have picked this option. Businesses with confidential data or who have to comply with state law must pick a dedicated plan in order to minimize their data's potential vulnerability. If you want to handle scalability and customization, you must go for it. A fully independent devoted operates according to your desires. Any company that exists in e-commerce or needs online large functionality may benefit from a dedicated system.
Best Provider
Pk-domain provides the best and most accessible hosting facility. All functions are efficient with optimum productivity and success. We have the latest developments in Pakistan's web hosting of all web facilities. We have multiple servers for handling requests. You should feel comfortable after you have entered our panel through a 24/7 contact. Our staff will assist you to build and flourish in a way that you do not have to worry about the management of the site. We know customers have problems and we have therefore instructed our staff to be friendly, professional, and linked. You can monitor and handle any mid-level websites in the shared world. In most cases, high performance is effective security monitoring and hardware and device upgrades. All of us are also recognizable in Pakistan for our domain registry services.
Summary
In Summary, this is the best choice for meeting a large scale online business. No one can feel congested in this type because this is one separate resource machine that totally depends on you. It may be time to move the website onto this kind if you have difficulty keeping up with increased traffic. This is simply a server that is only useable by your website that can not only boost the efficiency of your website but also increase load times of your page that help you improve security. Similarly, many firms are providing these services. Likewise, Pk-Domain is the top company that is famous for managing all kinds of dedicated servers.