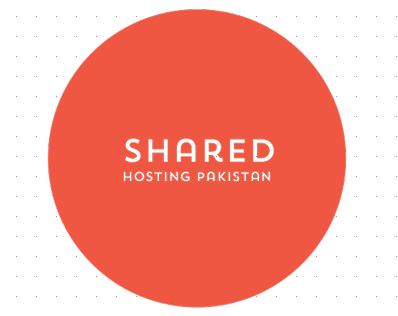 For uploading your initial site into the internet the first thing is to find the best server. If you want to start your business through the web so the main and important things are the best service provider. Where you post and upload your site. With the startup of business site or blog the basic hosting adaptability is meaningful for middle and all low traffic usage. For this kind of setup shared hosting in Pakistan is very useful for milestones. This feature provides basic and advanced functionalities for hosting sites. It includes all services like disk space, RAM usage, Bandwidth, and ultra-high CPUs. All email supports that are needed for every business can avail of this package. Additionally, all kinds of businesses that easily run and efficiently configure his sites via this type of hosting feature. This is available at the cheapest rates all around Pakistan.
What is the mean of this type?
Why used?
Features
Frameworks
Management
Best Provider
Conclusion
Description
That services provide organizations and individuals to upload and post a site or page onto the internet. This type provides server resources at a cheap price. All sites are stored and hosted on special shared servers. With the usage of this, you can post your site in servers in which you depend on a one shared server where many other sites are also be hosted like you. With this type, everyone can easily post a site for getting a search view on the internet.
Why used?
The basic prerequisite to link every site to an internet portal is hosting. It is the way every site is uploaded on the domain server. The upload of a website on a server is needed. A server can handle user traffic and data space. Hosting is a server connected to a disco, rpm, RAM, bandwidth, etc. Based on your needs, you can use cloud apps. You just have to get your domain name and then add your data to the server for uploading your site. Shared hosting provides all web hosting features for the best running results.
Features
All sorts of functionality depend on this service. First one disk space, which comprises all data. All data display results as needed in that storage. Similarly, RAM is a vital component of hardware functionality. A random access-memory system enables data objects to be read or written about the same time, irrespective of the physical location within the memory. All use spaces are open to all if requested. All are available in your country. In fact, this account covers memory, CPU cycles, Protection, SSL certificates, backups, and Email accounts. Security is the main and important part of data servers. All companies provide security features with a minimum price cost.
Frameworks
Two different operating systems rely on this web functions. Firstly, Linux is the OS in which PHP and MySQL for example, WordPress, Zen Cart can be hosted and the other one is the windows in which ASP, .NET, Microsoft SQL Server based. Coupled which these frameworks managed and un-managed services are also provided for management of your server. As per your demand, you can get both operating systems. Many users attain the Linux operating system with easy to access cPanel management.
Managing Adaptability
For managing services of your server hosting companies provides user-friendly panels. Through that board's everyone can manage and monitor his server functionality. you can access and measure your server health and usage consumption. These panels rely on the basis of the operating system. Together with Linux OS. Cpanel control panel is meaningful for handling server and likewise, the Plesk panel is depend on the Windows OS. Both panels can measure all updates and can enhance your server performance by RAM and disk consumption option.
Who is the Best Provider?
Pk-domain provides the best and cheapest hosting sharing. It relies on all functions with total reliability and performance. We have the newest technologies in Pakistan for all hosting facilities. We have various servers that will manage your wishes. You can feel safe after you access our hosting via 24/7 communication. You don't have to worry about your site surveillance, our team will help you grow in every way. We know that consumers will face hosting issues in many ways, which is why we have trained our workers with professional and friendly communication skills. You can monitor and manage each mid-level site essential in the shared environment. All in all, robust security controls and high-performance hardware and device upgrades. Additionally, all these services we are famous for domain registration in Pakistan. All customers get our cheap domain extensions with just one click.
Conclusion
Consequently, this hosting feature provides the basic and advanced working adaptability for host different sites. this includes all kinds of advanced types of options for managing resources. Likewise, PK-Domain offers cheap and reliable shared hosting services to all around Pakistan. Together with our hosting, you may avail of different cheap services only with one click and call. We are available 24/7. All packages are available at cheap and affordable prices.