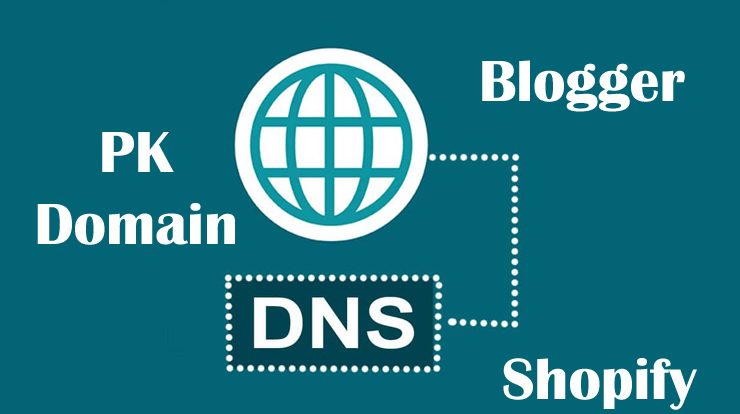 Though we contacted PK registry to allow cname, A records or DNS setting facility to be offered against all PK domains but it seems less seriousness from their side. But with the passage of time and PK domain importance, most of people are coming to get these extensions. In these conditions there are many customers who bought PK domain for the sake of attaching it with their current blogger site or shopify store which can be attached through cname records or A records offered by Shopify or Blogger. But on the other hand there is no such functionality is so far being offered under .PK registry. One can only update set of hosting name servers like ns1.pk-domain.com but no cname and A records types. So most of hosting accounts get connected through Name Servers but hosting like shopify or blogger cannot be connected as they don't offer name servers.
Process to connect a PK domain with shopify or blogger
Unlike before, now one can connect ones .pk domains with shopify or blogger or even with one hosting provider who do not offer name servers or offer IPs connection only.
First of all you need to register your desired PK domain, select whatever extension you need.
Buy DNS Hosting Plan in cheap price for single or multiple domains.
If you will buy both domains and DNS hosting plans from us, we will register your domain and update our name servers against it.
Your domain will start syncing with our servers within next 24 hours after propagation completion.
We will send you hosting control panel.
you can login to our provisioned dns hosting control panel and then go to DNS Management.
After clicking on DNS Management, you will find all current records and availability of adding new records.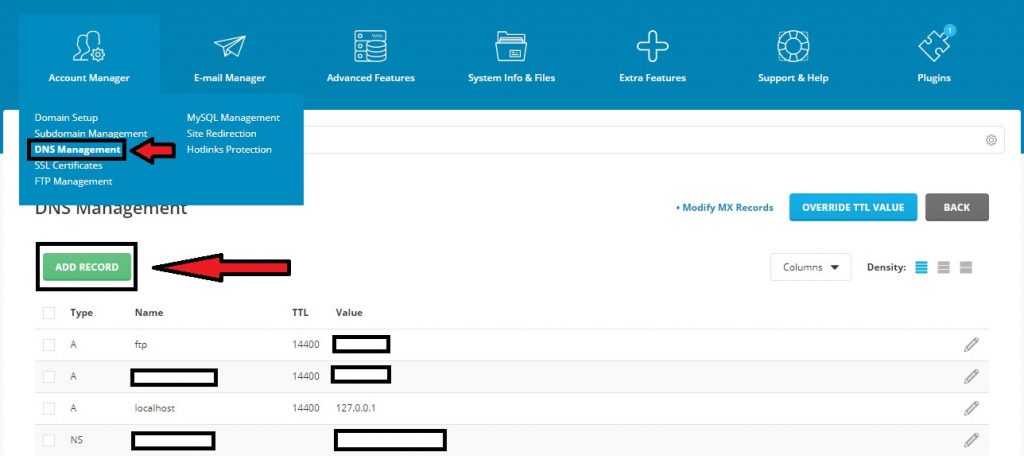 Click on "ADD RECORD" to add your cname or A records provided by shopify or blogger.
once you will update records one by one here, you need to wait atleast 12-48 hours for ns propagation and complete connection of your .pk domain with blogger or shopify.
Please ask your concerns in comment section so that we may update you on.