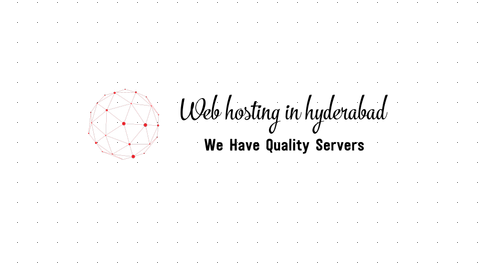 Hyderabad is the most common city in the Sindh region. Nowadays many firms are establishing their businesses in this area. Such as day by day businesses growing worth in the Sindh market. That's why we are here to help out our best Hyderabad clients to achieve the best interest in the market. For that solution, we are introducing web services with hosting and domain registration. We are in Hyderabad Sindh for your best convenient in web hosting services. Our services for web hosting are reliable and fully protected in all our Pakistan. We provide the best quality services in hosting Environment. Everyone can easily avail of our Services in all our Hyderabad with an efficient and fast way of deployment. Our Support team is always available for our Hyderabad clients.
Features of our Hosting
Web Plans
Best Provider
Consequent view
Hosting Environment
We describe our channel with different ways of services. In brief, our hosting for all types of clients which includes all businesses site clients, mid-level clients and for those who have just need to run their services in the current market for better interest. Usually, We manage a shared hosting plan, in that you may use this for your initial basis website and for a low level of traffic. You can enjoy our shared services at a low cost. Likewise, Our Virtual private server is best for all mid-level clients who want to run their website with a high speed of data and storage, in which we allow one virtual server for only one user. Furthermore, with our dedicated server, you may use this for only one independent usage. In this way, you can virtualize your all dedicated server with others and sell it to others.
Features Regarding Hosting
Now you can easily buy a hosting server with a low cost of price. With us, you may virtualize your own server with limited and unlimited hosting. We have a large size of a data center with the full strength of security measures. You can freely use and put your business websites on our hosting channel.
We have a large amount of disk space and data usage capability. Such as every high traffic website need a huge amount of storage, Bandwidth, and manageable interfaces that all kinds of features we have for our all Sindh clients. likewise, We provide you with performance graphs for CPU, RAM, DISK IO, and Network Traffic through our Secure Customer Portal. Hardware and Network health, management and maintenance are completely on us with a 100% Uptime SLA. Such as Our highly skilled technical support team is constantly on standby to deal with any challenge you might face.
Functional Qualities
High-Quality Servers
Servers Firewall
DDoS Detection
Multiple Internet carriers
Remote Access
Customer Support
Server Monitoring
Fast deployment
Who is the Best Provider?
In the modern workplace, there are many service providers in Pakistan but web hosting in Hyderabad, we are one and only that work with full reliability and efficiency. You will feel free after getting in touch with our hosting because of our friendly and supportive team via 24/7 communication. You have no need to worry about your website monitoring, our team will assist you in all situation for your website growing. We know that in many ways clients may feel trouble with hosting accounts that's why we trained our staff with technical and friendly communication skills.
Conclusion
Consequently, all services regarding web hosting are available with our account. Generally, We design all kinds of plans for initial, mid-level, and high-level businesses. All packages are available at a low-cost price with maximum output. We have full backup and connectivity surety against all servers availability. You can start your own web portal with an easy way to register your domain name and server hosting. As we are continually posting about all aspects of a web hosting business, client-age, needs, plans, and kinds. Furthermore, we also recommend you to read if you want some kind of info for domain registration and Hosting.