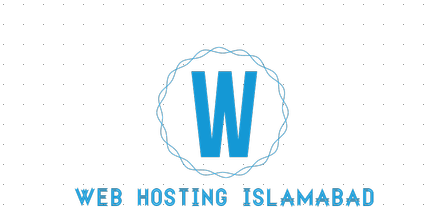 Islamabad is the capital city of Pakistan. Many established businesses belong to this city. Because of the best environment, many kinds of multinational companies are working in this city. For growing business empowerment with respect to Countrywide reputation, the web is the best option. For all purposes, we are here to represent the web solution with our web hosting in Islamabad. Our hosting servers that provide more power, speed, and reliability for developers, designers, and businesses to operate their projects and applications effectively. Furthermore, Everyone can easily avail web hosting in Islamabad with our best Dedicated Server in Pakistan.
Purpose of Web hosting
Hosting Solutions
Features regarding our services
Conclusion
Why is Web hosting Important?
In brief, web solutions provide a way to represent your services to the end-user. The website works with two different ways that include web hosting and web domain. Hosting is used for uploading your website to a server. All Servers have features such as Storage, RAM, OS, internet Connections, etc. You can get server features on a yearly basis. When you run a high-traffic company on your website, a developer runs a complex software requiring immediate scalability, or a designer wants to deliver maximum performance to your customer's websites, our services will meet your needs.

Features of Our Web Hosting
Our servers are with next-generation firewalls, prevention of intrusion, protection of web apps, detection of DDoS, ransomware, and prevention of viruses. We have SSL, IP and spam filtering at our disposal. You can't afford to go offline if the network is running critical applications, we have given good availability for all our hosting servers for this kind of situation. We guarantee that your server is 100% uptime available for all purposes. All of our servers are connected to the latest hardware and software. There's a 100Mbps bandwidth on our network. No other user shall share your bandwidth. It's just as dedicated to the server. Our Linux / Windows operating system, CPU cores or massive drives, as we built everything according to your requirements. Our apps are multi-level, depending on your needs. Islamabad's true and efficient web hosting services are freely available in our country.
Hosting Solutions
We designed different best plans for our customers. There are many solutions such as Shared is the cheapest option and is usually the first and simplest form of hosting for new sites and small sites that do not have a lot of traffic. Our Dedicated server is a top-tier type of hosting where clients can rent a complete web server for the exclusive use of a single site or a related website network. For our Virtual private server account, storage is shared with others, by virtual partitioning, which allows users to monitor many more aspects of the setup and maintenance of a system. All packages include best interfaces, you may use best control panels for controlling and monitoring your web traffic and storage capacity.
Conclusion
Consequently, We are the best in web solutions services all over country and also we are popular in different countries for our top rated services which also includes Pakistan based VPS. Generally, We manage all packages with easy and fast deployment. Our technical support team is all-time assist our customers in all trouble situations. With the great control panel, you may settle down your server with easy server monitoring and access. In brief, all packages include the best server possibilities for uploading and managing high traffic websites.