Pakistan is a beautiful and resourceful country and many businesses are working in this place for extra comforts. With keeping in touch with the worldwide progressive struggles, it has earned a great and positive results income in the latest Information technology sector. Along with rapid initiatives, the web sector has now become the largest choice of all business based clients. Now they all are becoming their work easy and fastest with the use of the website and easy to use online sales points. This is possible only with strong and reliable hosting servers that can handle your responsive sites and administration. The inconvenience of shared resources cannot provide the fastest results for your web page. In that case, a dedicated is the best option for managing and running high traffic and large space websites. This is firmly recommended hosting in Pakistan to run a business and e-commerce portals that need a highly specialized user interface. Your site has complete bandwidth and processing power because of independent resources and it gives you excellent output for all your applications and big storage pages. Depending on your need, you can get different packages for all types of services at a cheap price.
What is the mean?
Why use this server?
Types
Operating System
Hardware Specifications
Advantages
Best Provider
Conclusion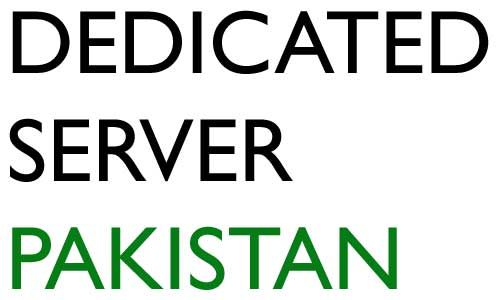 What is mean of this kind?
This is a type in which an entire server is configured for one user. When you rent this type so you have full control over your device so you can optimize it for unique requirements, including performance and security. Besides this, no other shared accounts impact this platform. This is usually appropriate for large and huge websites that have millions of users and visitors. It is a little expensive against virtual and shared accounts because you get a fully dedicated machine for your independent usage and control. This is the best option if you have the largest visiting platform.
Why and How need this access ?
If your website is unable to keep up with a boost in traffic, it might be time to move your website to a dedicated server. A dedicated server in Pakistan is the first privilege to fulfill the compulsion of huge size web pages when we consider reliable and mind-free hosting types. No one wants to put his running sites to a negative ranking that's why many people choose it when they feel to grow from small to big conditions. Security is a big concern for your website and In terms of security, it has an advantage because of your full control over the running and operation of the server.
Control Over The Administration
You typically would not have administrative access to it while you share a hosting account. Users have root access and can install programs and custom setups by approaching dedicated hosting in Pakistan. You will get a certain level of control over your server depending on the type you choose. There are many root access portals in which you may handle and manage your tasks with the easy to use interfaces. They depend on the type of your machine OS which you selected, for example, the majority of user attains a Linux based frameworks with the SSH/cPanel access and power. likewise, if
you go for windows then you may acquire Plesk panels for your
administration and configuration access. You may watch the machine usage and figure out potential issues before it hits the site. You will responsible and answerable for your machine settings. The entire server installation like database, scripts, and other software will be installed only by you with the usage of executive suite terminals.
Unique IP Addresses
The IP address of every machine is the number identification of the Internet site of each device. If you have several sites on the same server, they all share the same IP address as the machine. If they share the same IP address as spam sites, they may have lower results of search engines or Indexation. But this server gets its IP address and only shares it with one site. This means that you won't have to concern your IP address with the actions of another person. It offers a special address for your hosting account and website, that no other accounts on the same machine.
Scalability
If you are growing and trading on a website, your hosting infrastructure might need to increase to sustain this development. With limited and shared hosting, the scaling possibilities can be limited to a certain extent to the disc space and bandwidth. With dedicated hosting, you can satisfy the need to scale up by adding RAM, CPU powers, Speed, applications, database, and more. This enables you to control device settings and allows you to upgrade your specifications as your business expands without switching to a new server host.
Virtualization
Virtualization breaks the device into bits to build different virtual realities on one host. This is a technology that allows a virtual instance to be created. Virtualization allows you to break an expensive server into multiple clients. You can also share the entire system with many VPS accounts, except with the dedicated environment. This is possible by your dedicated Server Panel, you can mount and split this easily.
Who is the best Provider?
The best and most accessible hosting services are providing by the Pk-Domain. With maximum efficiency and high performance, all functions are productive. Our company has the latest innovations in the IT sector with Cheap Dedicated Server in Pakistan. We have several servers for your web page running and we are also the best domain registration provider in your region. We know that consumers have issues, that is why our staff is polite, knowledgeable, and IT related. Everyone can easily avail of our services at a cheap cost and the fastest deployment time.
In Summary
In general, when you need more than minimum resources and low space so than this is the best option. It's the perfect place to reach a massive online enterprise. Nobody can feel congested in this way because it is a separate resource system that relies entirely on you. If you find it difficult to keep up with increased traffic, it might be time to move the website into this form. This is basically a service that is only accessible on your website, which improves the performance and load times of your website and boosts the reliability of your website. Similarly, these programs are provided by several businesses. Pk-Domain is also the leading organization known for handling dedicated servers of all sorts.