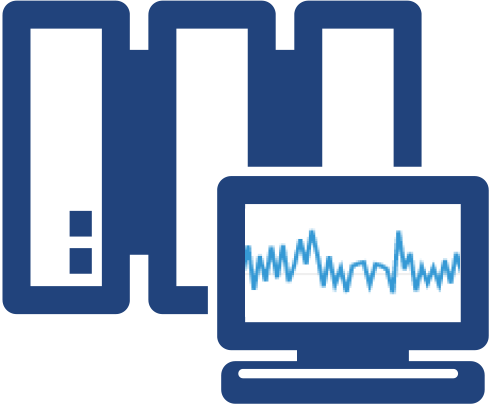 For matching the web industry with the latest and high feature web services "virtual private server" VPS is the best option for meeting all requirements. Now, all business sectors rapidly growing their business through a website and online business services. Everyone can understand and read your business output rate through your web presence. For this kind of structure, VPS Server is the main and standard option for getting a powerful growth rate in the current market of Pakistan. VPS can measure your business website with the highest and meaningful capabilities like RAM, Bandwidth, Disk space, etc. Your business can be growing through your website in which you can upload and manage high bandwidth traffic and the highest speed with unlimited storage and latest CPU cores. Our VPS server will meet your highest traffic usage and powerful CPU. Get our cheap VPS Server in Pakistan with the fastest adaptability.
What is VPS?
Why need a VPS server?
Features of VPS Hosting
Our services
Conclusion
What is VPS?
VPS (Virtual Private Server) is the server that is different from other hosting plans like shared hosting and other small size server hosting. In VPS hosting you can get your own separated server features that are fully independent of other server usage and speed etc. This VPS server is associated with the separate server functionalities in which you can manage and monitor your server with your own server. Every client on a VPS server approaches a virtual machine running its own duplicate of a working framework (OS). This permits clients to utilize VPS hosting to encounter comparative abilities and execution to the dedicated servers for their locales. Because a VPS separates your files from other users on the OS level, it truly is a private server.
Why need VPS Server?
In Pakistan, most companies choose a shared hosting option when they start their business startup. With the passage of time, as their site grows and demands more resources and functions, they may need a more powerful hosting option. That time companies feel to better choose VPS hosting because shared hosting is a limited and selected option for web hosting. Through VPS hosting anyone can enhance and grow their website with unlimited and ultra-high server features.
Features of VPS Server
With VPS hosting, you will have root access to your hosting setup, such as dedicated server hosting. This allows you to install the required software package without waiting for your web hosting provider to perform this task. Each VPS account has its own resources and can not influence the output of other websites. The great thing about these containers is that they are versatile so that you can update or customize them according to your needs. VPS hosting significantly increases the stability and reliability of shared hosting. VPS hosting servers are completely isolated from each other and very few servers are hosted on each node. It guarantees maximum uptime and efficiency.
How can manage your VPS server?
Cheap VPS server has a user-friendly feature of control panel that provides basic and advanced level server handling and monitoring service. An operating system is the one thing that is related with the server so we need to need to accomplish work with the presence of the OS each working framework work in various control as per their work ability likewise in windows working framework the unrivaled Plesk interface that will permit you to work in your VPS, similarly with Linux working framework so in that circumstance you will utilize Cpanel for taking care of and dealing with the VPS hosting accounts. Furthermore, with the utilization of a control board each client can without much of a stretch access their own VPS hosting record and work on it like they get to plate space, Usage of his record, RAM use, and so forth.
Our Company
Our company provides all Pakistan-based customers with the latest and most available cheap best vps hosting features. With the revised framework and protection system, we have the new server options. Our VPS hosting panels can be used easily. For a low price and easy adaptability, we are open. Due to the locations, we offer to host virtual private servers, we are unique in the web hosting industry. You can pick from our number one data centers a different worldwide root to go online with a dedicated cheap experience. We will fulfill your requirements. For VPS hosting with minimum delivery, we offer cheap rates. Pk-Domain provides VPS hosting packages with a minimum storage rate of 300GB to 2000GB and more capabilities.
Conclusion
Consequently, Our cheap VPS server is the best way to enhance your business website growth and power. Everyone can avail of our services in Pakistan with just one click and an easy payment method. We have different payment methods that you can choose according to your need. Likewise, can choose and select Pakistan VPS hosting package as per need and requirements. All our servers are fully protected and secure with updated SSL support and firewall. Get our cheap VPS plans Today!.